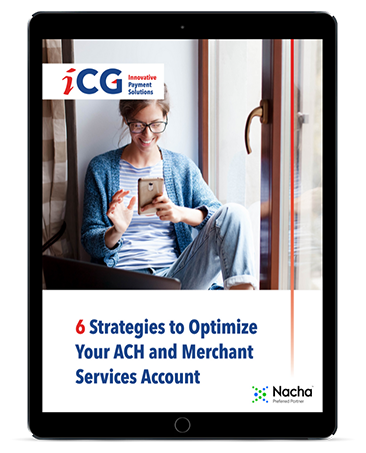 In today's economy, having a merchant account is necessary to accept multiple forms of payments and remain competitive in a rapidly evolving environment. Understanding how your merchant account works and your provider's role is paramount to achieving your business's maximum growth.
In our free guide, you will learn to:
Increase transaction acceptance
Avoid unnecessary fees
Get the ideal provider partnership
Download our guide: 6 Strategies to Optimize Your ACH and Merchant Services Account
Create Your Account
Don't already have an account? Register one here!