Process ACH and Credit Card Payments Anytime and Anywhere
Virtual Terminal is a One-Stop Shop for Payment Processing
The virtual terminal from iCheckGateway.com allows you to process ACH and credit card transactions in one internet-enabled management system. Because it uses a secure web-based interface, the virtual terminal allows you to use any computer or internet-enabled device to access accounts and process secure transactions through the gateway, maintaining security and PCI compliance. In this way, any computer can be transformed into a virtual terminal, taking your business anywhere you are.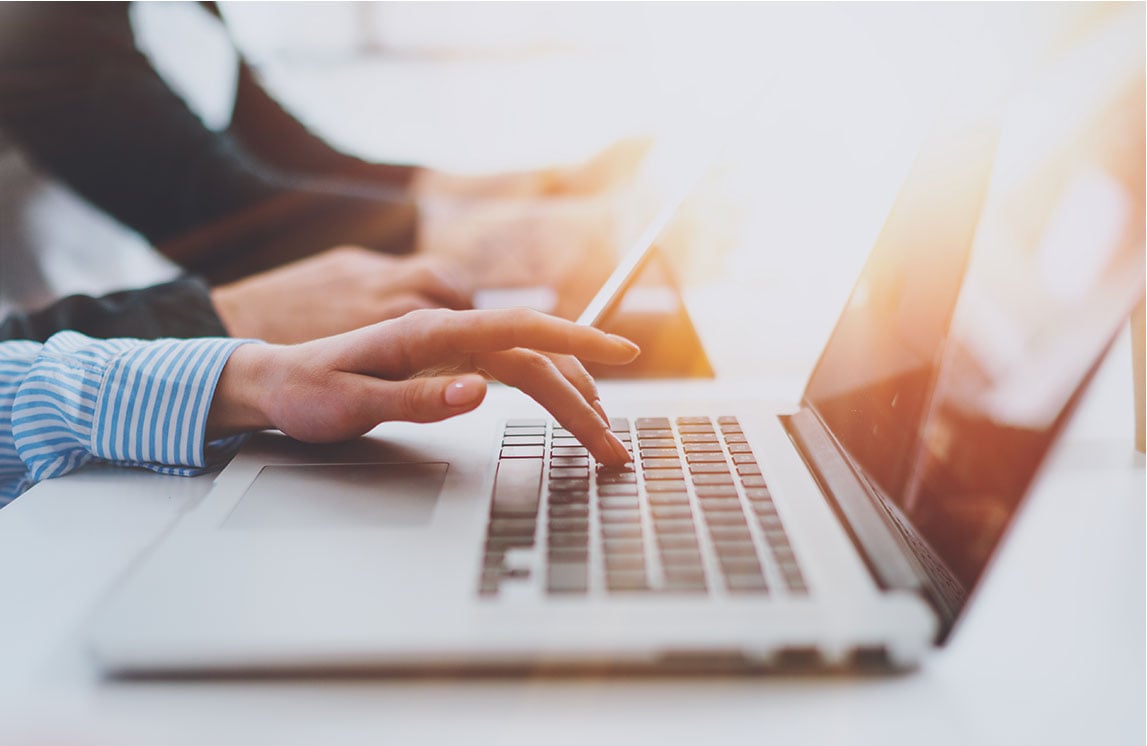 Product Benefits
Never Turn Down a Payment

With our virtual terminal not only do you command ease of access, but you gain the benefit of never denying a payment—accept both ACH and credit card payments anywhere you are using an internet-based computer as a terminal, which also supports point-of-sale swiped card transactions. Feel confident that your employees will be accommodated—virtual terminal accepts unlimited user accounts with varied levels of access, so you can restrict system access based on job title and function.

Get Paid Quickly

Receiving your payments won't be a problem using virtual terminal. You can access payment data and view settled check batches in real-time, so there's no delay when monitoring your cash flow. Increase ease by setting up single-payment and recurring transactions with the ability to pull from stored customer data. Through the virtual terminal, you have the ability to view approved and declined card transactions, and verify checks instantly, so you can get paid quickly.
Product Features
No Additional Software Needed

Virtual terminal gives you the freedom to process transactions from any computer. Accepting payments using internet-based transactions eliminates the need to install additional software or download updates, saving on IT support costs and time. This enables you to hit the ground running when using our virtual terminal for transaction processing.

Access Customizable Reporting

Virtual terminal makes transaction reporting simple. You can easily access and search all transaction types, quickly identifying certain transactions with a color-coded system. Never fumble through impossibly long lists of daily transactions.

PCI/Secure

Most importantly, virtual terminal protects your customers. Because transactions are safely processed through our secure payment gateway, and never through your own system, customer data is safeguarded through secure web-based transactions, reducing your PCI scope. You can relax knowing that your customers' data is under lock and key.

Save Time and Money

The convenience of virtual terminal helps you sort through tasks efficiently, saving time and money. You can access payment data in real-time, so you can see your cash flow. See settled or returned checks, along with approved or declined credit card transactions. You also have the ability to void transactions within the terminal, and upload batch files of transactions for same-day processing. Lastly, you can even import, build, and distribute electronic invoices to you customers.